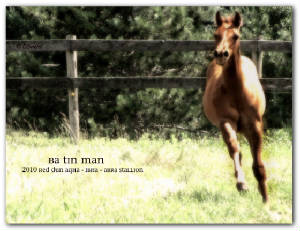 Red Dun AQHA gelding
NCRHA Futurity & Derby eligible IBHA & ABRA now pending
Tinseltown Bro

LTE $8,459

Tradition Open Futurity Co-Reserve Champion

Full brother to NRBC Open Reserve Champion -MISS TINSELTOWN $116,000+ - A World Champion producer, NRBC Champion producer and producer of earners well over 290K; IMA TINSELTOWN - 2x Congress Champion; SHOWTIMES TINSELTOWN a Congress Open Reserve Champion.

{

Great Red Pine

LTE $58,000+

Sire of World Champions, Congress Champions, NRHA Champions. An Equi-Stat and NRHA All-Time Leading sire.

{

Great Pine

Hall Of Fame

Nifty Jodieann

Hall Of Fame, Reserve World Champion producer, NRHA producer.

Ms Hollywood Showtime

Equi- Stat & NRHA All-Time Leading Dam

Producer of earners of over $200,000, 2- Congress Open Futurity Reserve Championa, NRHA Open Derby Reserve Champion, NRBC Open Reserve Champion and more!

Dam of : Holly Tinseltown , an NRHA All-Timse Leading Dam & producer of TINSEL NIC – World Champion &

TINSEL JAC – NRHA Open Derby Reserve Champion

{

Docs Showtime

LTE $10,882+

Sire of NRHA Money Earners,

performance point offspring

Ms Hollywood Peach

Hollywood Rein Storm

NCRHA performing producer

NRHA Money Earning producer

{

Lenas Sugarman

Double Gold Medal earner

USET Festival Of Champions

Sire of money earners in NCHA, NRCHA, NRHA.

Sire of NRHA IO Futurity Champion.

2007 NRCHA Two-Rein World Champion sire

{

Doc Olena

Hall Of Fame

Horse Of The Year Sire

Triple Crown Champion Sire

Super Stakes Champion Sire

Sugar Gay Bar

LTE $105,000

NCHA Silver Award

NCHA Open Derby - split 5th

Chevy Nationals 20$K Amateur Champion

NCHA Open Top 15 - 2x

Producer $156,000+

Including - Playboys Sugar Baby, AQHA Reserve World Champion Amateur Cutting; and Sugars Smarty Lena, NCHA NP Reserve World Champion

Easter Benita 037

dam of NRBC/NRHA performer - Benitos Shamless Jac

{

Mescalito Benito

NRHA Reserve World Champion

100% Foundation

Solera 37 King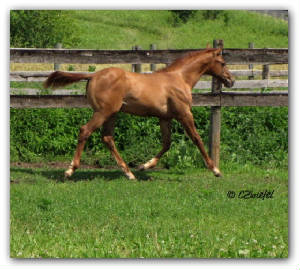 ~TIN MAN~
The Tinseltown line, is a line that produces extreme performers... consistantly. The Great Red Pine's all seem to have that low headed, low to the ground stopping style.... and this colt already exhibits many of their traits, right down to the pretty head, the strong dun factor & their wonderful and easy dispositions!
To further influence disposition and power - the Sugarman's are known for being producing broodmares... passing big stops, cow sense, style, temperament, trainability and power.
BA TIN MAN is a special colt with all the parts to be a great performer in the show pen.
(Page 64 of the July 1st QHN)
We look forward to watching this colt grow up and expect to put more earnings produced in the bank for his dam - who is already an NRHA $ earning producer.
He's working nicely on the line now and is proving to be more and more what I like to see everyday. Smart, low headed, EASY & very stylish... I really like this colt.
He is staying with us to be prepared for the NCRHA Futurity.
Miss Tinseltown LTE 114K+
Tinseltowns Bro - full sister
TINSELTOWNS BRO is reining royalty....
BA TIN MAN's sire is Tinseltown's Bro, who is an NRHA money earner and was the Co-Reserve Champion of The Tradition Futurity just before he was retired from the show-pen due to a serious career ending injury. His full sister(s) & his full brother were exceptionally successful in the show-pen and are now producing much the same! We expect no less from Tinseltowns Bro... and from the looks of BA TIN MAN, our expectations are well placed.
FULL SISTER: Miss Tinseltown ($116,247): NRHA Derby Open Reserve Champion; NRHA Open Futurity 4th; NRBC Derby Open Reserve Champion; an NRHA All-Time Leading Dam.
Dam of 7 foals, 5 performers, earners of $293,764, including: HOLLYWOODSTINSELTOWN ($169,085 +) 2007 NRHA Futurity Open Finalist, 2008 NRBC Derby Open Finalist, 2008 NRBC Preliminary Derby Open 6th, 2009 NRHA Derby Open Reserve Champion, 2009 NRBC Intermediate Open Classic Champion, 13 AQHA Points, AQHA Open ROM. HOLLYWOOD DOWNTOWN ($102,246) & 59,5 AQHA Points: AQHA World Champion Junior Reining; NRHA Futurity Gelding Open Reserve Champion; SWRHA Futurity Open Reserve Champion; AQHA Superior Reining Horse; DUN IT IN TINSELTOWN ($62,912): NRBC Intermediate Open Champion; NRBC Derby Intermediate Open Reserve Champion; SWRHA Futurity Open Co-Reserve Champion; 18 AQHA Points; AQHA Open ROM.
FULL BROTHER: Ima Tinseltown ($39,744): CONGRESS NRHA Open Novice Horse Champion, Congress Jr Reining Champion (even defeating Einsteins Revolution).
FULL SISTER: Showtimes Tinseltown ($35,226): CONGRESS Open Reserve Champion - Reining Futurity, NRHA Open Futurity semi-finalist.
Dam of - Wimpys Tinseltown ($46,000+): 2010 CONGRESS CHAMPION (Int), 2010 CONGRESS Reserve Champion (Open), 2010 NRBC Derby finalist, 2010 NRHA Derby finalist, 2009 CONGRESS CHAMPION (Int).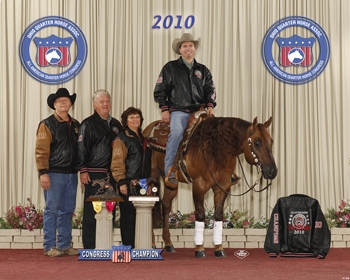 3x Congress Champion - Wimpys Tinseltown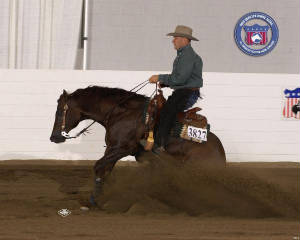 2x Congress Champion - Ima Tinseltown
TIN MAN's dam - Hollywood Rein Storm by Lenas Sugarman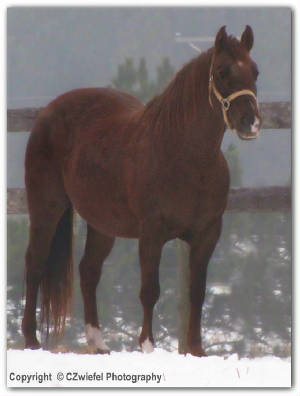 BA TIN MAN dam - Hollywood Rein Storm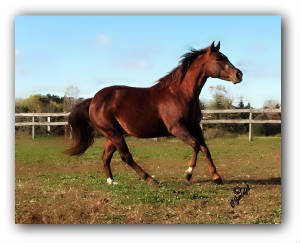 Hollywood Rein Storm - October 2008
LENAS SUGARMAN - LTE $17,746 (NRHA), and $14,856 (NCHA)
a performer & a sire.....
· Reining - DOUBLE GOLD MEDAL earner at the 2000 USET Festival, winning the Team and Freestyle honors.
· CONGRESS NCHA 5th Open Cutting Maturity
· finalist Augusta 5/6 Open Classic
· 3rd in the Nation - Junior Cutting
Sire of the earners of $259,652, (NRHA $135,000 / NCHA $50,487 / NRCHA $35,873 / AIF $5,194) & 595 AQHA points.
LITTLE REY LENA $6,959 & 55 AQHA points: Congress AQHA Junior Reining Champion and NRHA Novice Horse Open Co-Champion; Ardmore Cow-horse Classic Non-Pro Futurity Champion.
SWEET SUGAR PEPPY $3,576: PHBA Reserve World Champion Junior Working Cow-horse, 3rd Reining.
SUGAR CAT MAN 82 AQHA points: AQHA High Point Junior Reining Champion; European Junior Reining Reserve Champion; AQHA Superior Reining.
HAGANS SUGARMAN $61,628 & 72 AQHA points: NRHA Intermediate Open Futurity Champion; Equi-Stat Intermediate Open Reining #1 Money-Earner in 2000; High Desert Open Snaffle Bit Futurity Reserve Champion; top 10, AQHA World Show Working Cow-horse.
DUTCHESS SUGAR DUDE $6,127 & 180 AQHA points: Open Superior Reining; Youth Superior Reining in 2007; NRBC Intermediate Open Champion.
PEG GAY LENA $38,913: PCCHA Non-Pro Derby Reserve Champion and top 10 Open; finalist in the Steamboat Springs Open Derby, PCCHA Non-Pro Futurity, Gold Coast Open Futurity.
LENAS SUGARSHINE 2007 NRCHA Two-Rein World Champion.