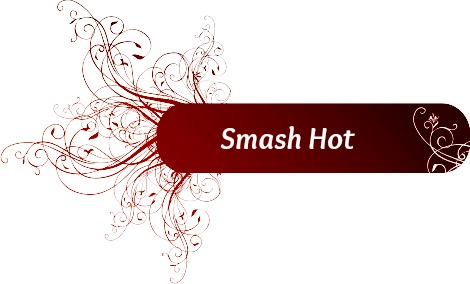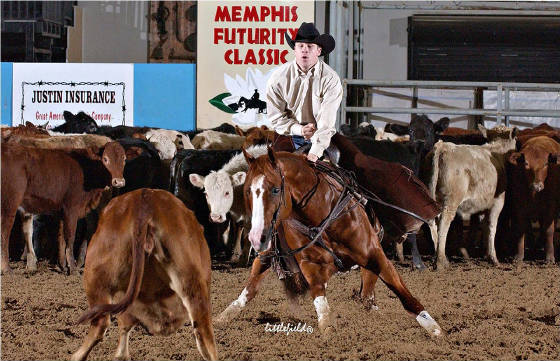 Spots Hot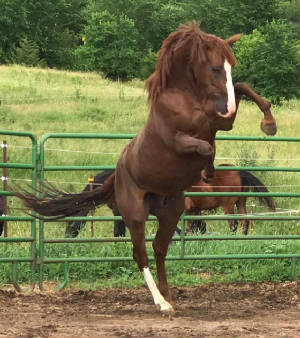 SMASH HOT
"Yahtzee"
SPOTS HOT x Smashingly Risto by Smart Aristocrat
Sorrel rabicano mare
Booking for 2019 to: CR Gotcha Covered
Yahtzee is a beautiful little mare with a big heart, bellycrawling - cow style and a big stop. She's got one of the most 'fun' personalities on the place. Her SANNMAN colt is a KNOCKOUT, thru and thru. He's snakey, smart, sassy and correct. The Sannman colt is her first foal. If he is any indication, I think she's really going to be a producer.
CR GOTCHA COVERED
LTE$218,303+
Shown by Tarin Rice - Standing at Brazos Valley Stallion Station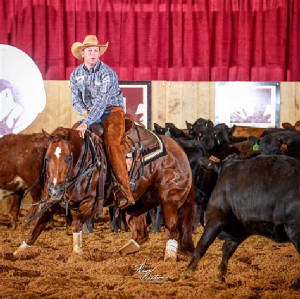 CR GOTCHA COVERED
.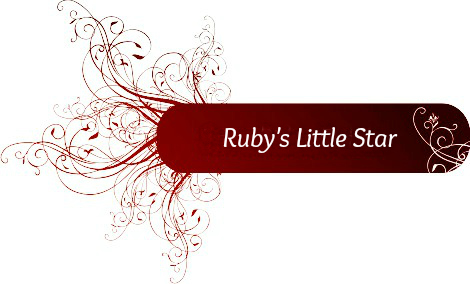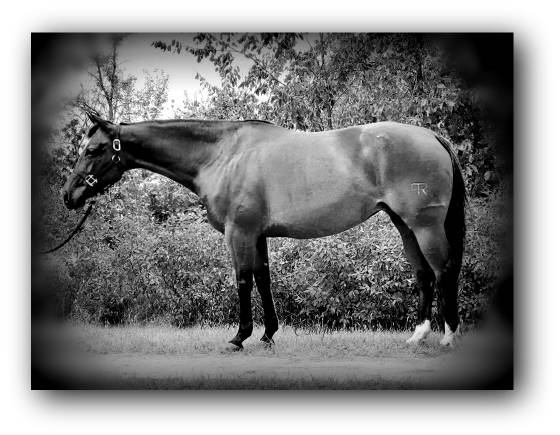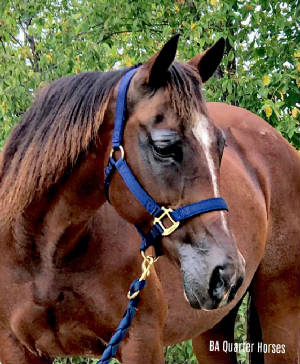 Bay Rabiciano Mare (N/Hrd)
SMART LITTLE LENA x RUBY'S RHAPSODY - GRAYS STARLIGHT
One of our favorite mare lines - the RUBY line. All wrapped up in this young, beautiful own daughter of Smart Little Lena. Ruby's Rhapsody PE$200K+ (dam of Cats Ruby LTE $143,847 the NCHA NP Super Stakes Co Champion, Top 10 NCHA NP Futurity), is out of the great NCHA producer Ruby Tequilla LTE $262,000+ (Doc O Lena x #2 All Time Leading NCHA Dam - Playboys Ruby, LTE $268,441 / PE $1,595,720+).
2018 bay stallion by Shine Chic Shine
Left OPEN to breed early in 2019 CR Gotcha Covered
CR GOTCHA COVERED
LTE$218,303+
Shown by Tarin Rice - Standing at Brazos Valley Stallion Station
CR GOTCHA COVERED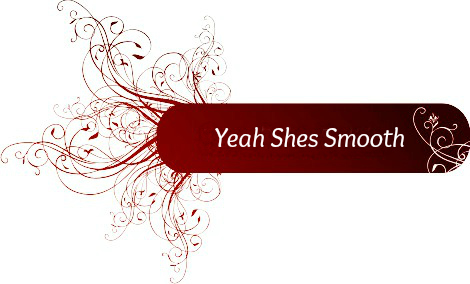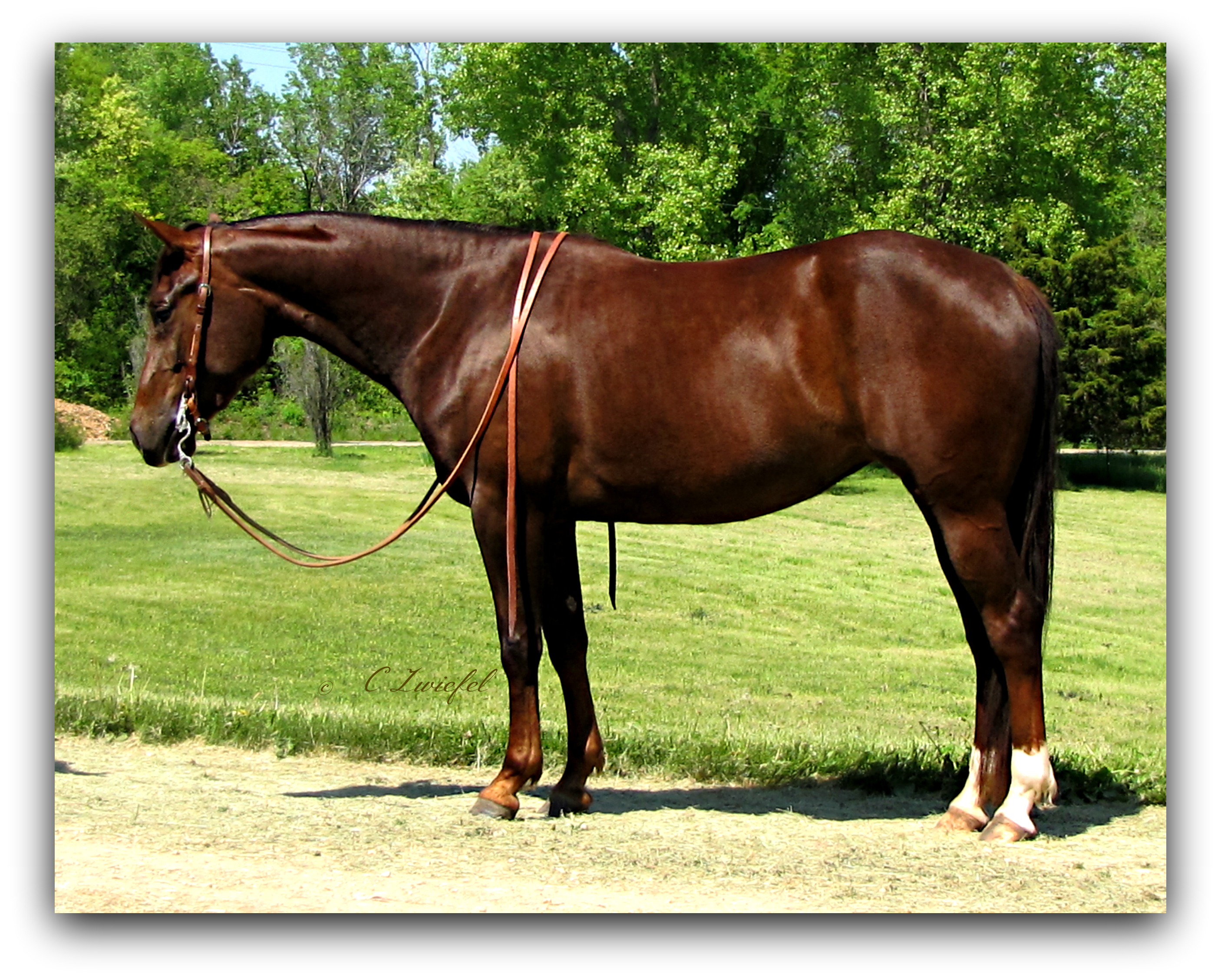 "Wanda"
Chesnut Rabiciano Mare
SMOOTH AS A CAT x RPL SMART LIL JEWEL - Peptoboonsmal
(Peptoboonsmal x Ruby Duece by Smart Little Jerry)
*Another mare in the RUBY mare line that we appreciate so much. Ruby Duece LTE$111K+/PE$150K+: PCCHA Non-Pro Derby Champion; top 10, NCHA Non-Pro Futurity; split 5th, NCHA Open Derby (Smart Little Jerry $197,639: NCHA Non-Pro Futurity Reserve Champion - SLL x Playboys Ruby), Ruby Bagonia LTE$114K+/PE$250K+ (Peppy San Badger x Playboys Ruby), Playboys Ruby LTE$268K+ / PE$1.5Million. #2 Equi-Stat All Time Leading Cutting Dam, NCHA Super Stakes Non-Pro Champion; Augusta Non-Pro Futurity Champion; Memphis Open Futurity Champion; NCHA Non-Pro Derby Co-Reserve Champion.
Cowhorse and cutting mare
2018 stallion by Metallic Rebel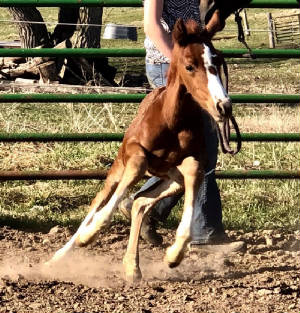 2018 chestnut rabiciano stallion - BA SMOOTH REBEL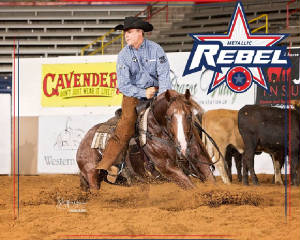 .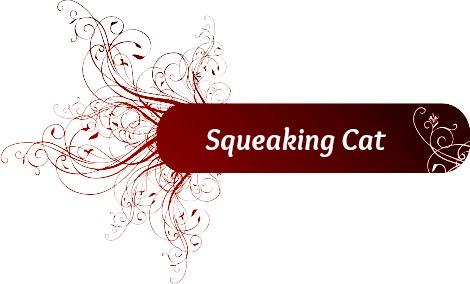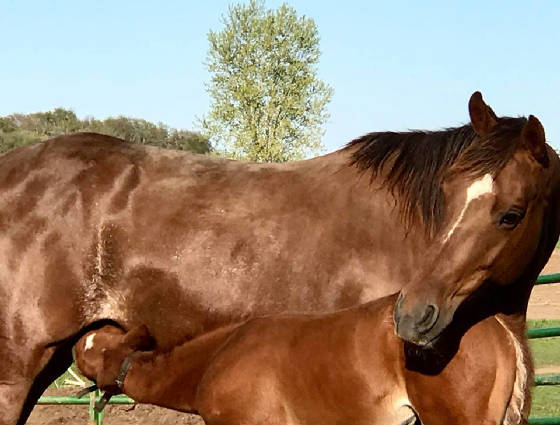 Squeaking Cat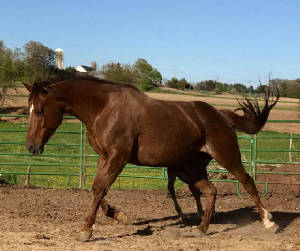 Squeaking Cat
"Sophie"
Chestnut Rabicano mare (N/Hrd)
SOPHISTICATED CATT x Lenas Toy by Squeak Toy
3x World Champion sire &
1x NP World Champion, 2x NP Reserve World Champion and Open Reserve World Champion dam
In foal for 2018 to: Beaches
SOPHIE is a big, beautiful chestnut rabicano mare, that is built correctly and with finesse. We are so impressed with Sophie's style & bright expression on a cow, her sweep, her power and her apparent ability to read the cows mind. She is due very late in 2018 and will be left open for early breeding in 2019.
Progeny:
BA NOTOREYOUS - 2017 chestnut stallion by TR Dual Rey
BA ______________ - 2018 palomino stallion by Beaches
2018 being left open to move back breeding/foaling date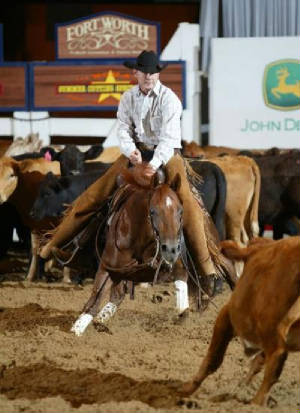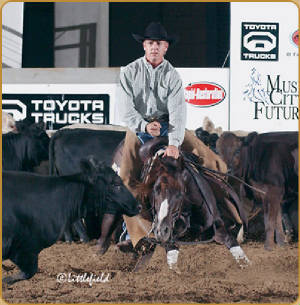 Sophisticated Catt
.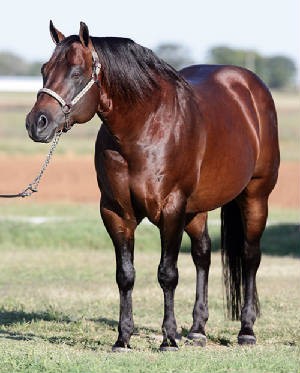 West Coast Whiz
"Roxy"
NRHA Money Earner
West Coast Whiz x Dun It In Panties (HDI x Shiney Pants - Shining Spark)
Had a beautiful 2017 filly by Equi-Stat Leading Sire, All Time Leading NRHA Sire, AQHA World Champion Sire, NRCHA Worlds Greatest Horseman Champion Sire & NRHA Open Res World Champion, etc, etc..... it's a long list: Skeets Peppy.
2018 FILLY BY: EINSTEINS REVOLUTION
Roxy is a sweet minded, soft moving, beautiful mare with a big pretty stop. We really liked the blending of this mares pedigree - West Coast x HDI x Shining Spark. The cross is a proven one, as her sisters and brothers are also M.E.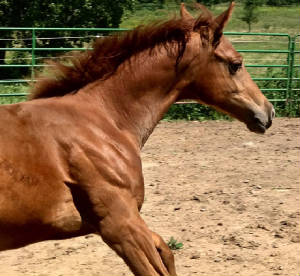 2017 filly BA Skeets Shining Lady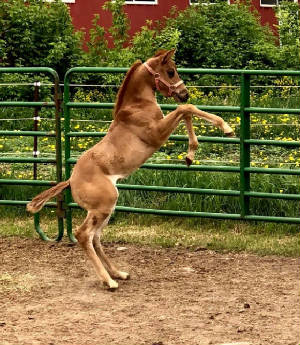 2018 red dun filly by EINSTEINS REVOLUTION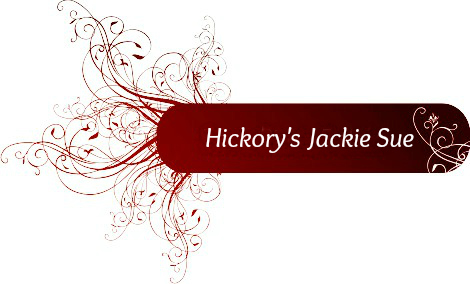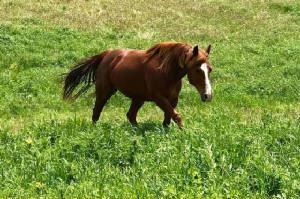 "Jackie"
Hickory Diamond Doc x Oakwood Kandie Leo - Jae Bar Flinn
RS Cats Starlight - 2018 loud chromed rabicano stallion
Bred for 2019 to: DESIRE REY
(Dual Rey x Playguns Desire - Playgun)
Jackie
has given us one of our most talent cowhorse prospects, BA Skeedaddle. A huge stopping mare with tremendous cow sense and that thrilling belly crawling style. She passes on her talent and raw natural ability.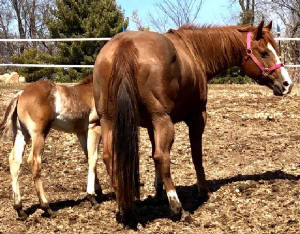 Hickorys Jackie Sue
.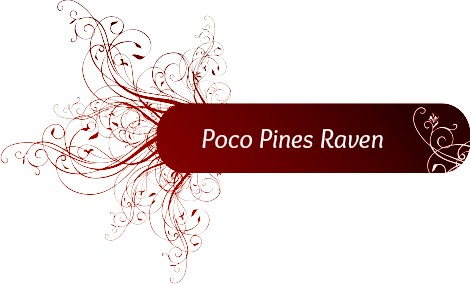 "RAVEN"
Pine Bartender x Poco Dels Bucky - Poco Del Sun
In foal to: Beaches
RAVEN
is correct and pretty, good minded, pretty soft mover, with a powerful stop and homozygous black (if you're in to that). They don't make them like this girl everyday. The bone and strength on this mare is incredible.
.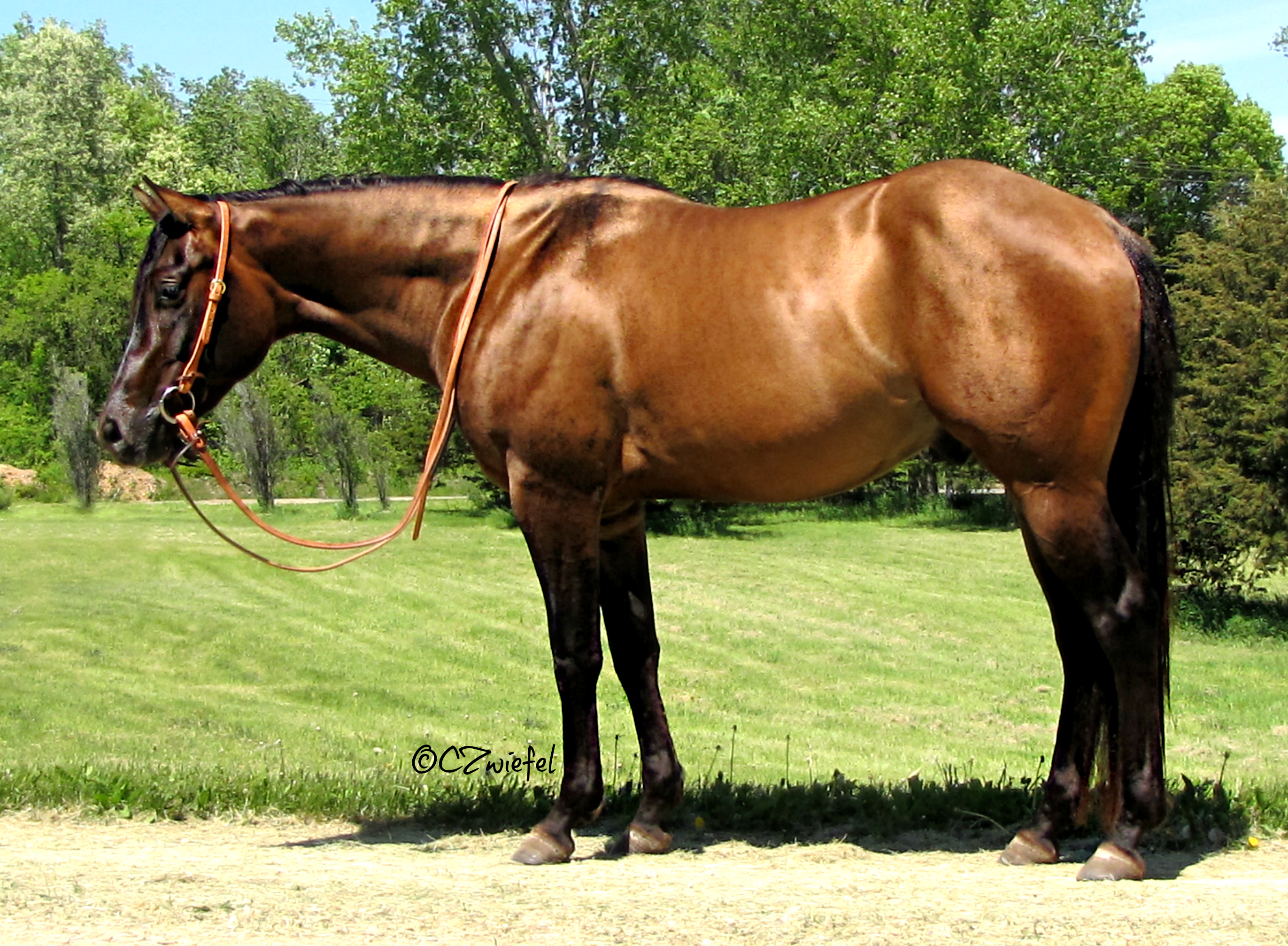 Tincess's paternal brother pictured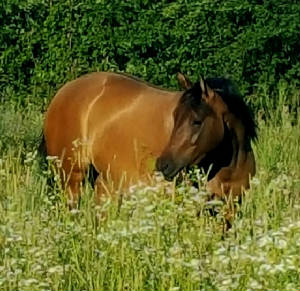 Tincess enjoying the summer pasture
BA SHEZ ALL DUN N TINSEL
"Tincess"
2012 Dun Mare
Sire: Tinseltown Bro
(full brother to the NRHA's #1 dam, MISS TINSELTOWN)
Dam: Poco Pines Raven
"Tincess" is a big bodied, deep hocked, low headed physical mare with a big stop. She is very soggy and has tremendous bone.
2018 red dun splash stallion by CHICS LOADED GUN
Being bred to ELECTRIC SNOW for 2018
(Jacs Electric Spark x Snow Gun - Gunner)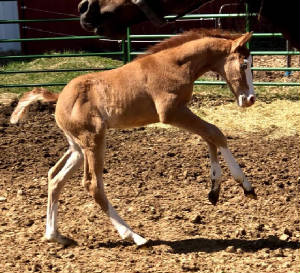 2018 CHICS LOADED GUN stallion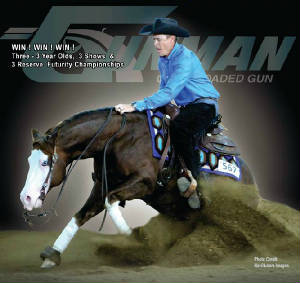 .
.