We are getting "REBEL" - lious in 2017!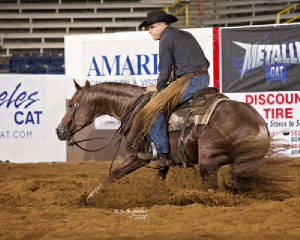 Metallic Rebel
METALLIC REBEL is an undeniably outstanding individual in pedigree (by $11Million dollar sire METALLIC CAT who is also the 2016 Sire of the Year and o/o SWEET ABRA the 2016 Dam of the Year), performance ($216,000+), temperament, trainability and conformation. We are proud to have a couple of our best mares being bred to him in 2017! Both Yeah Shes Smooth by Smooth As A Cat & Smash Hot by Spots Hot!.
Welcome to BA Quarter Horses. a very small private breeding farm of champion futurity halter and all-around versatility, cutting, reined-cow and reining horses. Home to a small but elite band of mares that embody the extreme talent and style we strive for coupled with the dispositions and trainability we require. The main focus is to continue to produce horses that are enjoyed and that prove to be what the judges want in the show pen. Breeding to leading stallions that are outstanding individuals with proven pedigrees for stylish, easy moving Non Pro minded horses with Open level talent and the desire to perform all packaged with correct conformation, a good mind and that extra touch of pretty. The prospects from BA Quarter Horses truly have it naturally, so you have less work to do and more to enjoy.
This performance program has already produced/raised/foaled: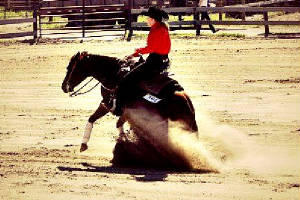 MAMAS GOTTA JUICEBOX - bred by BA Quarter Horses (sired by Million Dollar Sire SMART LIKE JUICE)
· 2x WORLD CHAMPION & NCHA Money Earner (NCHA COA) as well as a multiple DERBY CHAMPION - BA LIGHT EM UP a 2007 gelding BRED BY BA QUARTER HORSES by NRBC Champion HIT THE LIGHTS
· Spooks Gotta Gun Futurity Champion & OBBO Graduate Derby Champion MAMAS GOTTA JUICEBOX , a 2008 gelding BRED BY BA QUARTER HORSES by Million Dollar Sire SMART LIKE JUICE
· MY FIRST NOTICE (BRED BY BA QUARTER HORSES) - FIRST FOAL by MY FINAL NOTICE o/o Maker An Angel by IronMaker) Top 5 - 2x at the World Show & is an NSBA Money Earner, as well as earning his AQHA Superior & an AQHA ROM
CHEX OUT MY NICKERS (BRED BY BA QUARTER HORSES) - an own daughter of BUENO CHEXINIC x DM Bonanza Bar) Now in GERMANY and being bred to stallions of the highest caliber (Colonels Shining Gun, The Rooster and more) Hoping to see her become a MONEY PRODUCER.

BA LIGHTS OUT (BRED BY BA QUARTER HORSES) - own daughter of HIT THE LIGHTS x BA LITTLE SMARTIE) *BAQH is/will be home to her 2013 foal (Crowley) and she now has a few fillies by Pale Face Dunit, so we hope to see her becocome a MONEY PRODUCER like her dam.

BA LITTLE SMARTIE (Raised / started / sold by BA QUARTER HORSES) - Own daughter of LITTLE TEQUILLA LENA o/o a halter bred mare.) Now a Money Earning producer - dam of BA Lights Out 2008 mare(unshown) and a 2009 gelding <SDRCHA Amateur Futurity Champion, SDRCHA Amateur Stallion Stakes Champion & earner of est $2,500+ at the Road To Reno 2012 (per the SDRCHA webpage)>.
We took a few years off but now we are back and making up for lost time.
We have an long awaited 2016 filly by KIT DUAL, that does not disappoint in any way.... and we have some exciting prospects coming in 2017 by SANNMAN, LIL SPOON and TR DUAL REY out of the best mares we have ever owned.